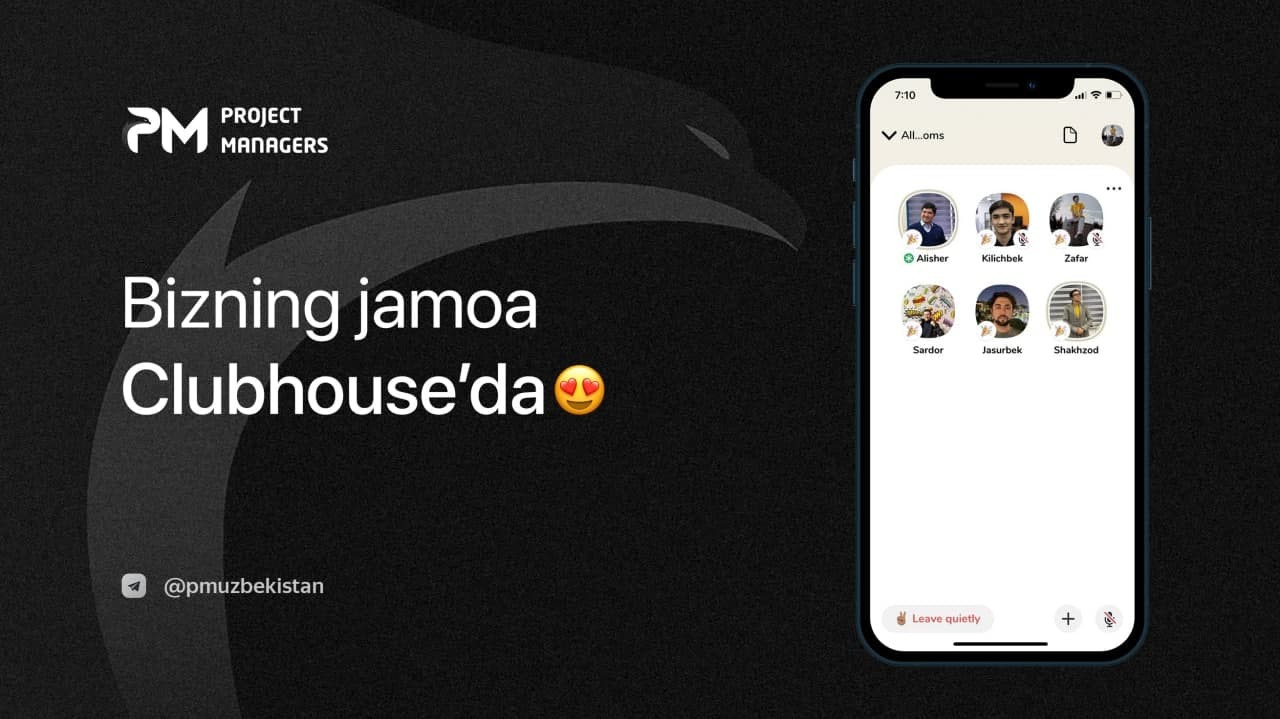 The Clubhouse platform is in the language of all people who are not indifferent to networks. Developed in early 2020, the program has attracted a large number of users in the last 2 months.
The Clubhouse stands out from major social networks such as TikTok, Instagram, YouTube, and Telegram in that it consists of audio content.
At Clubhouse, you can share ideas and listen to other people as a team. It has the same atmosphere as an online teahouse.
As always, our company is one of the first in the news center. Follow us in the Project Managers team's special "room" in the Clubhouse.
P.S. The Clubhouse mobile app currently only works on iOS.